绑牙 . Self-Ligating Braces . Pendakap Gigi . Ortho
Self-Ligating Braces . Pendakap Gigi . Ortho 绑牙
Dentist3™ Clinic provides 2 main types of Orthodontics (Braces) treatments.
– Conventional Braces
– Self-Ligating Braces
Conventional Braces are the ones with Rubber "O"-Rings which Functions to Secure The Braces Wires in place. While Self-ligating Braces Doesn't Require the Rubber "O"-Rings to secure the Wires; Instead For Self-Ligating, there Are Alloy Clips In place That Securely Fastens the Wires In Place.
Benefits of Self-ligating Braces :
– Reduced Treatment Time
– Reduced Pressure & Pain*
– More Effective Results
Here at Dentist3 we are Using 2 Self-ligating Brands –
Adenta (German Made) &
Damon (American Made)
Both have their own uses for indications
Proposed Treatment Fees : MYR 6500
Deposit : RM 2000+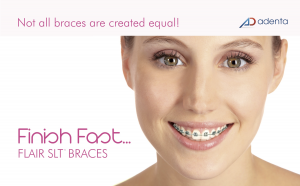 Illustrations for Conventional Braces Vs Self-ligating Braces ;
Notice for Self-ligating brackets they do not need to use the Rubber "O"-Rings to Secure your Orthodontic wires in Place.