E.MAX® 牙片/ 牙贴 Dental Crown(s) & Veneer(s) – Dentist Malaysia
E.MAX® Dental Crown(s) & Veneer(s) (牙片/ 牙贴) – Veneer Gigi – Dentist Malaysia

What are E.MAX® Veneers ?
Veneers are thin shells made of ceramic material which are bonded to the front surface of teeth (due to their thickness of only 0.3 – 0.6 mm, they are comparable to contact lenses).

Also known as , All-Ceramic Shells (veneers)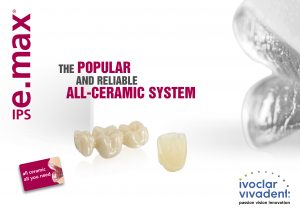 Stained or slightly malpositioned teeth, or fractured front teeth can be treated with all-ceramic shells (veneers). Veneers are firmly attached to the surface of your teeth and allow their look to be improved without having to sacrifice a lot of your own tooth structure.
---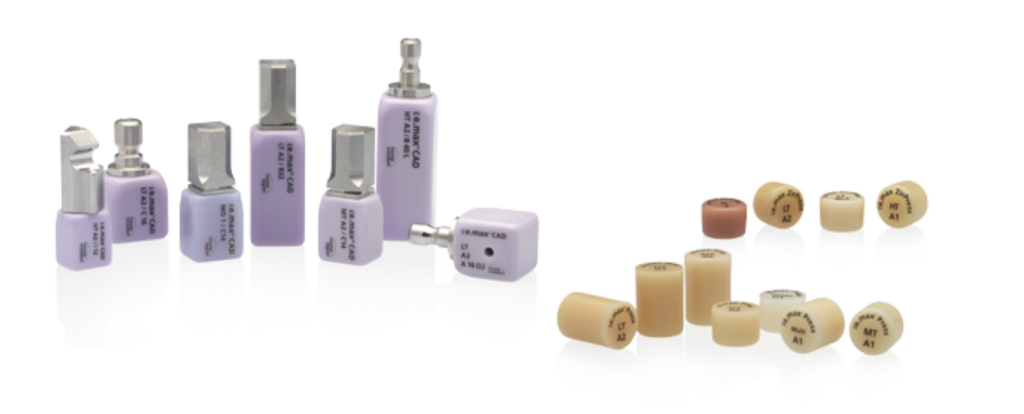 Solid blocks of E.MAX Which will be fabricated in Dental Prosthesis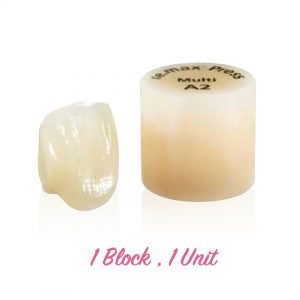 ---
IPS e.max is the only all-ceramic that combines lithium disilicate glass-ceramic (LS2) and zirconium oxide (ZrO2) in one system. These two types of material ideally complement each other. They offer a wide array of possibilities to fabricate the restoration that suits best the case at hand. One system to cover all indications in fixed prosthodontics:
that's IPS e.max!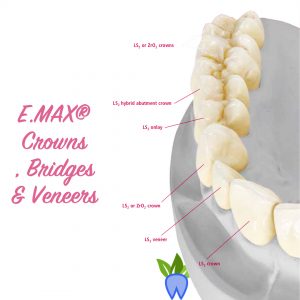 ---
IPS e.max® lithium disilicate

• High stability and reliability of the material confirmed by clinical studies
• Outstanding flexural strength of 500 MPa*
• Amazing esthetics, in the anterior region in particular
• Comprehensive product range (various levels of translucency and shade)
• Minimally invasive restorations such as thin veneers (≥ 0.3 mm) or adesively cemented crowns (≥ 1 mm)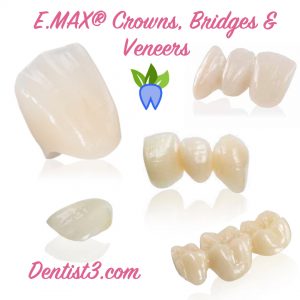 Give us a Call Today to Book Your Appointment !