Dental Crown & Bridge-EMAX Crown and Veneer
Dental Crown categorised into 3 types of materials. Firstly, Porcelain fused metal (PFM) which is the most popular among all. Then, Zirconia that made from Zirconium oxide gives an extra hard protection to a tooth without metal in the inner surface. Aesthetically, EMAX gives the best effect which covered with ceramic layered for natural looks.
A crown is needed for an extra protection on your tooth.
WHEN DO YOU NEED A CROWN?
When you tooth is chipped, it is better for you to have a crown on to prevent further chipping. Also, it is recommended to have a dental crown on a root canal treated tooth.
Dental Bridge is multiple units of dental crown joint together to form a bridge. Usually a dental bridge form with at least 3 units of dental crown or more in order to replace any missing units of tooth.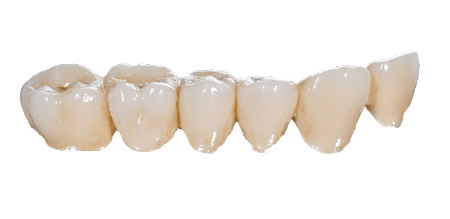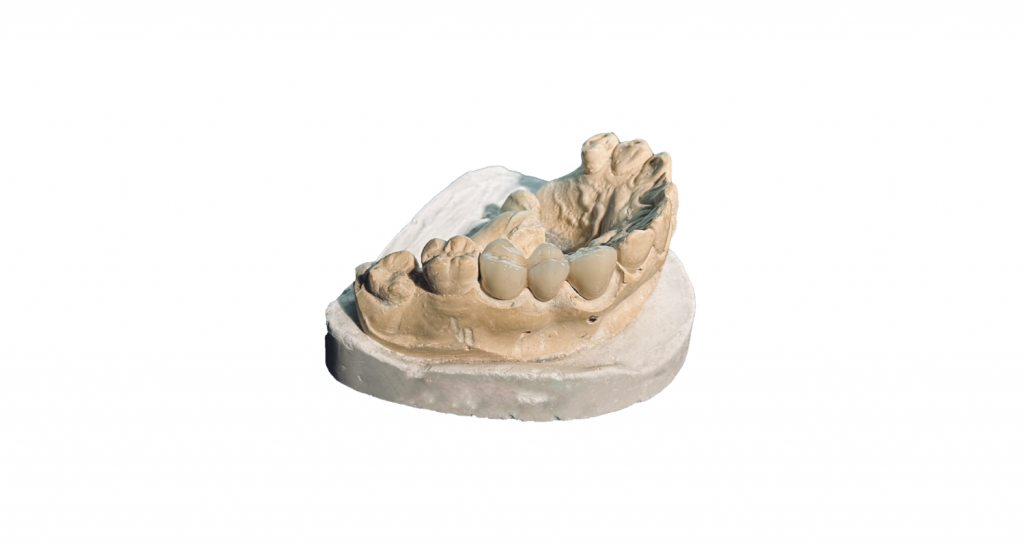 Veneer is meant for Aesthetic purposes. It is a thin shells made of ceramic material which are bonded to the front surface of teeth (due to their thickness of only 0.3 – 0.6 mm, they are comparable to contact lenses). Stained or slightly malpositioned teeth, or fractured front teeth can be treated with Veneers. Besides, Veneers are firmly attached to the surface of your teeth when you decided to reshape or have better colour of your teeth without having to sacrifice trimming much of your own tooth structure.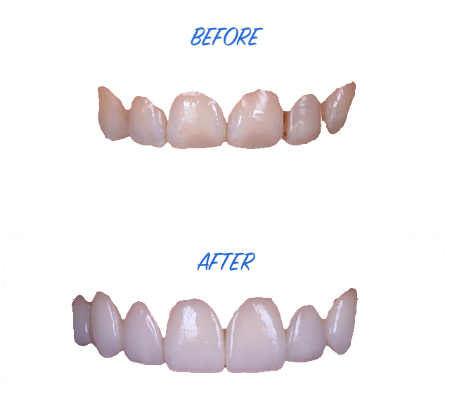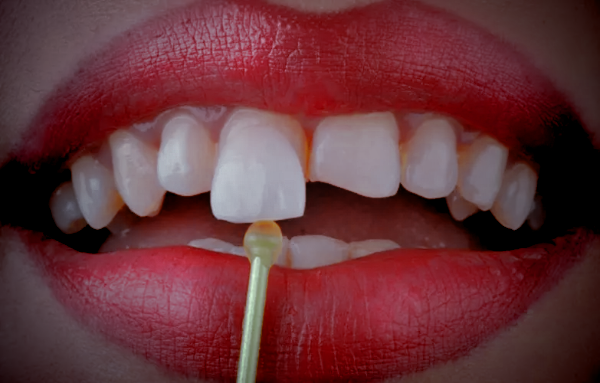 EMAX is the material usually implemented to fabricate Veneer
IPS e.max is the only all-ceramic that combines lithium disilicate glass-ceramic (LS2) and zirconium oxide (ZrO2) in one system. These two types of material ideally complement each other. They offer a wide array of possibilities to fabricate the restoration that suits best the case at hand. One system to cover all indications in fixed prosthodontics:
that's IPS e.max!
IPS e.max® lithium disilicate
• High stability and reliability of the material confirmed by clinical studies
• Outstanding flexural strength of 500 MPa*
• Amazing esthetics, in the anterior region in particular
• Comprehensive product range (various levels of translucency and shade)
• Minimally invasive restorations such as thin veneers (≥ 0.3 mm) or adesively cemented crowns (≥ 1 mm)
Interested to know more? Give us a call to book an appointment!