牙套 Bruxism / Contact Sports Mouthguards
Here at Dentist3 Dental Clinic, We also Fabricate Soft type Custom Mouthguards (牙套 / Alat perlindungan Mulut)
in-House.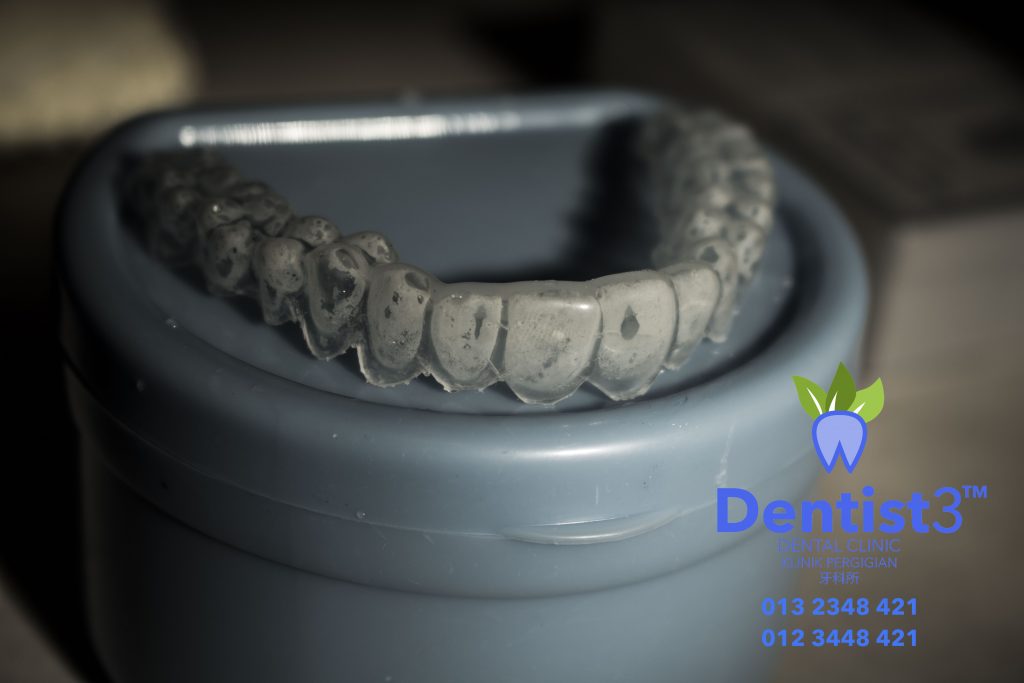 Soft mouth-guard are prescribed to combat Bruxism (teeth grinding) or For patients Engaging in Contact Sports or other Physical Activities that Might Place Their Teeth In Danger.
Examples of Some High Risk Activities In Risk Of Damaging Your teeth: Wrestling, UFC , Karate, Judo, Taekwondo, Boxing, Horse-Riding, Marathons, Outdoor Fishing etc. etc.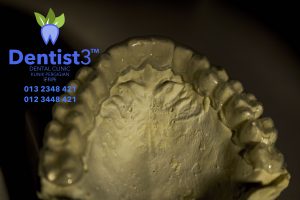 Our Mouth-guards are fabricated With The Highest Quality soft Type Polymer Which Are Imported Overseas. These Polymer plastics are Tested & Found To Be Able to Withstand High Tensile Forces & Pressures.
Most of The Time, Our Dr will Be able To Diagnose Whether You Need a Mouthguard During a 20minutes Diagnosis Dental Session In one Of Our Dental Clinics.
Typical Fabrication Time needed For Our Custom Mouthguards are usually 2-3 Days.
Current Mouthguard Fees: RM 250 per piece (including storage box)
example of a custom mouthguard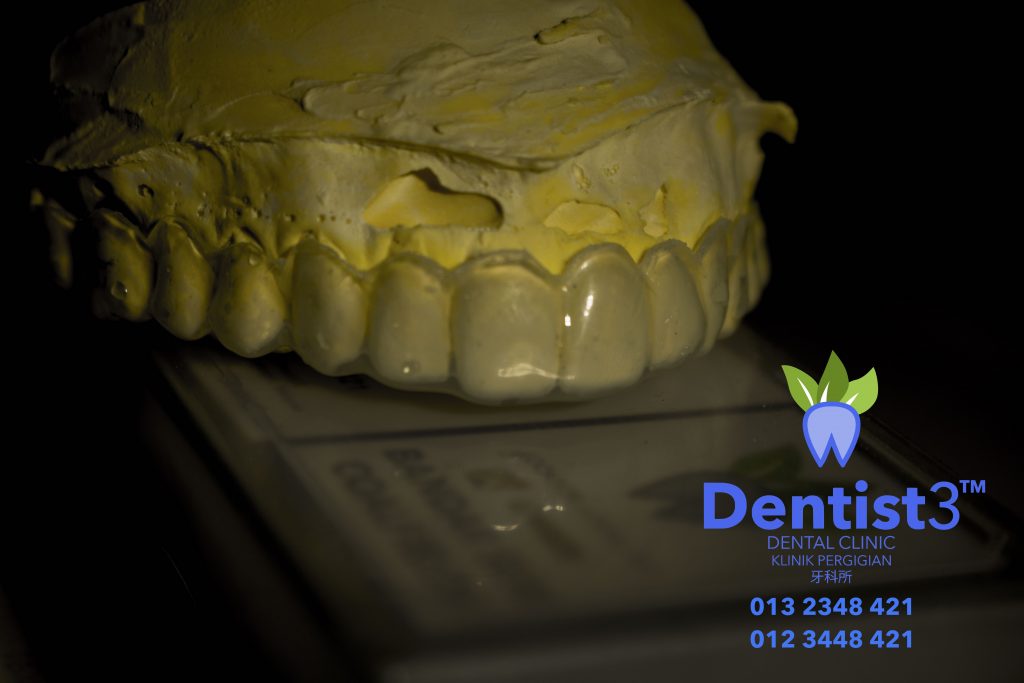 example of a custom mouthguard